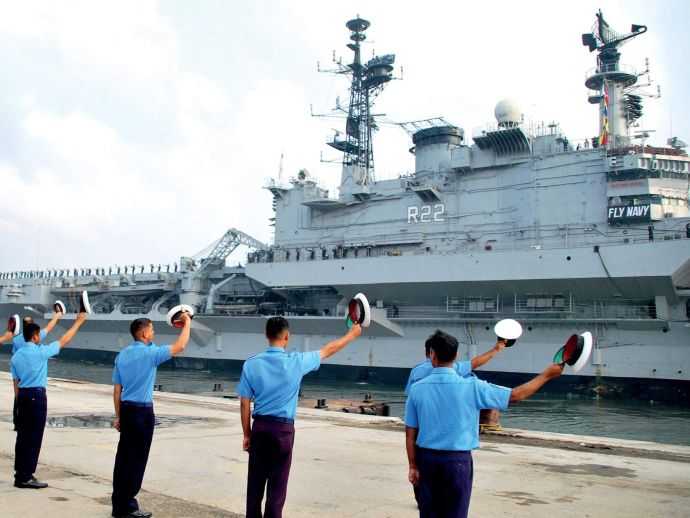 World's oldest serving aircraft carrier INS Viraat retires on 06/03/2017 and entered into World Record
A glorious chapter in the Indian Navy's history will come to an end, when INS Viraat, the longest serving aircraft carrier will retire after serving the country for nearly three decades. The decommissioning ceremony will be attended, by Defence minister of India Manohar Parrikar and other dignitaries. The grand event will see the lowering and wrap-up of the naval flag installed on the warship at sunset, marking an end to a long sea odyssey lasting 55 years.
The ship's name is entered in the World Records for being the oldest serving warship. It was commissioned in Indian Navy in 1987, before that the historic ship served Royal British Navy for 27 long years. It was built in 1943, during the Second World War. Viraat has spent more than 2,250 days at sea, clocking 10.94 lakh km.
Although the decision on the warship's future has not been taken yet. But the warship would be possibly converted into a museum, hotel or preserving it as a relic of maritime history.