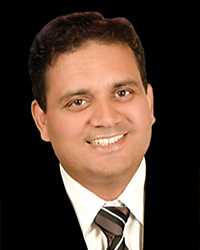 World Book of Records goes in Pursuits of Cosmopolitan Apex
World Book of Records Limited is an organization that catalogs and verifies extraordinary records across the world with authentic certification. It is a paramount international organization inspiring people to showcase their talents. It encourages people to break or set new records at national and international level. Besides, it invites individuals, significant institutions and places of unique interest across the world to be recorded. It also honors and lists the unique achievements of individuals, places and organizations. It has become a prominent organization in the global scenario. It works from all continents with a global network. The organization keeps official record and invites everyone, anywhere in the world to make their dreams, achievements a record-breaking reality. The vision of the World Book of Records is to provide a platform to showcase distinctive achievements of individuals, groups, organizations and communities and for enhancing their talent and caliber globally. While the mission of WBR is to encourage and motivate individuals in their forte of excellence. WBR nourishes enthusiasts to exceed their potential and to become a class in their own right.
World Book of Records, UK was established by Indo-UK personalities through Indo- UK Intellectuals Forum from India and UK to recognize the potential of talent and capabilities in world records through international certification as well as it also honour personalities and listing places of outstanding contribution for humanity and universal peace.
World Book of Records is grounded by humility and is driven by ambition. It constantly pushes one to be their best. It respects creativity and talent and encourages hard work and focus. It publishes magazines and portals to promote record events and encourage people.
It is a vital part of Alma World which is one of the globally well-known organizations that work in socio-economic development of people across the world. Owing to its philanthropic nature, ALMA promotes the cause of education, health, protection of environment, information technology, human rights, sustainable development through self-employment and youth motivation. ALMA has much authentic recognition from various national and international bodies to provide quality computer education with international caliber. The motive behind promoting computer education is to motivate youth nationally and internationally to become computer savvy and well averse in the latest advanced technological aspects. It follows the philosophy of equality and enhancing opportunities for talent of the world through professional approach.
Our individual differences strengthen our teams, and the trust and respect we have for each other infuses passion into everything we do. One who is sincerely open considers alternatives, looks at things through a different lens. Opening our minds and combining our different backgrounds, experiences, world views and expertise make us savvier problem solvers and we derive better results. Values are the lifeline of an organization. WBR believes in faith and reliability. We religiously believe in Trust, Integrity, Honesty, Responsibility, Excellence, Passion, Pioneering Unity and Transparency.
Being one of the world's leading organizations we believe in leadership qualities, unrivalled vision, innovation and execution.
We would like to salute all those trying to set or break new records and trying to make their presence felt in this vibrant global scenario through individual or mass events.