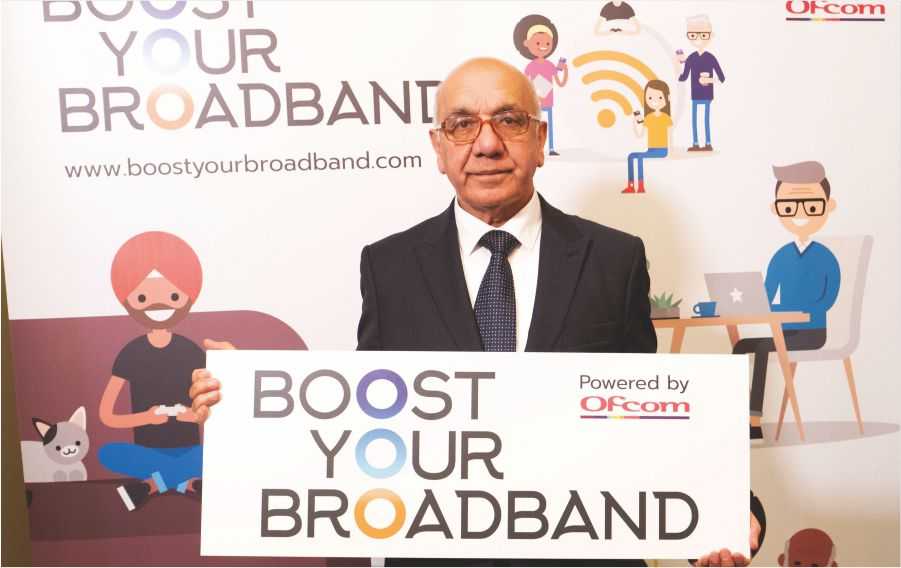 Virendra Sharma, Member of British Parliament urges Southall residents to boost their broadband
SOUTHALL : Ofcom figures show that 98% of UK homes and offices in Southall can now get superfast broadband. But across the London, only around half have taken it up and many local residents could be missing out on faster speeds.Many are paying more than they need to as well. Around four million UK households with old-style, basic broadband have passed their initial contract period and could switch to superfast for the same – or less – money than they currently pay. The broadband market is highly competitive, with superfast broadband packages now available from around £20 a month.
Customers urged to Boost Your Broadband-To help people get the best broadband deal for them today, Ofcom has launched Boost Your Broadband, an information campaign and website that aims to demystify the broadband market, particularly for people who might be daunted by the choice on offer. Virendra Sharma MP is urging local residents who want to speed up their broadband and save money in the process to visit the website, follow the advice and find out if they could get more, for less from their broadband.
How it works-By following three simple steps at BoostYourBroadband.com, broadband users can check their options, decide what they need and get clear, independent advice on how to go about getting the best broadband deal for them. This is how it works.