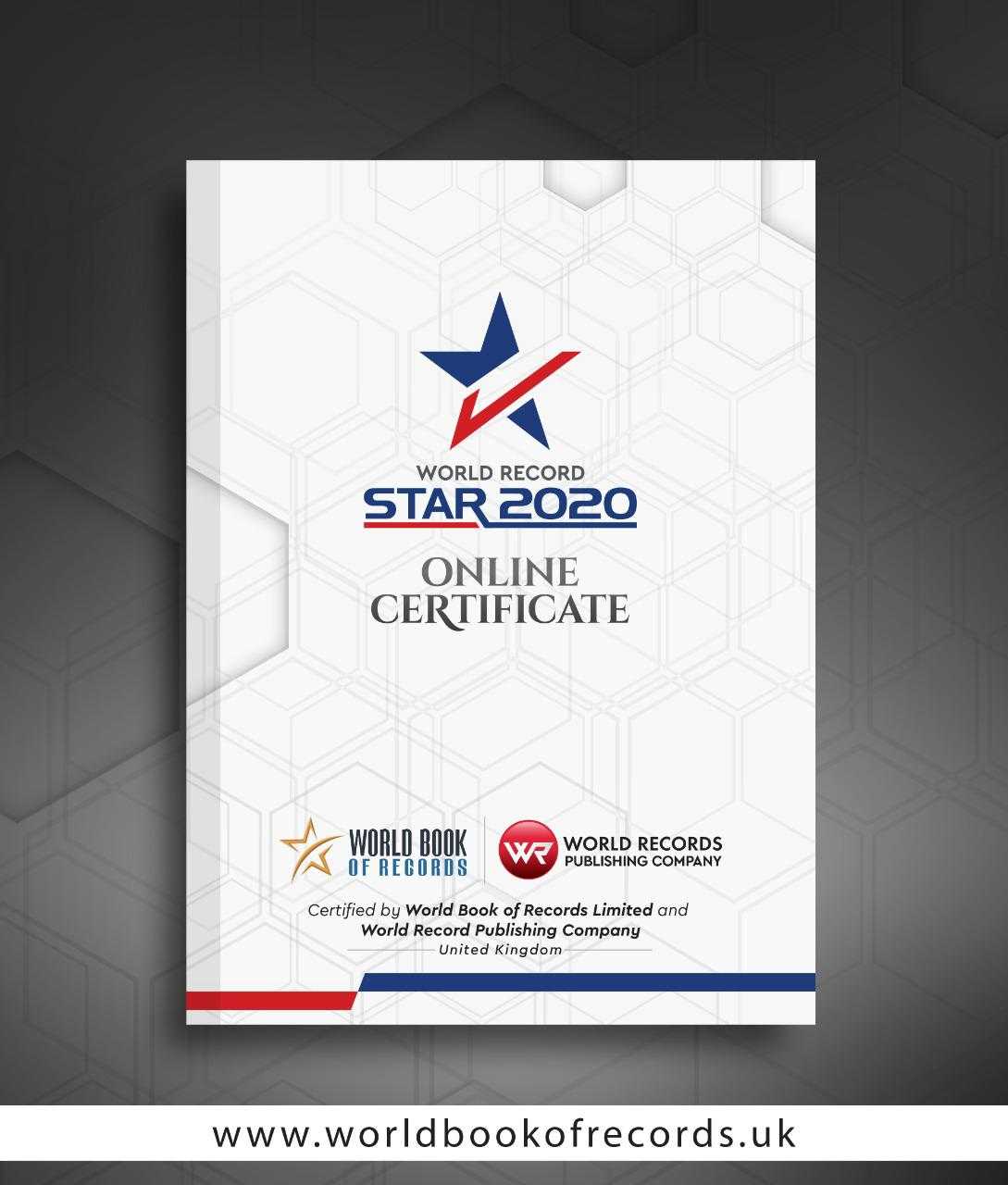 Universal Personalities of Dedicated Work in Covid-19 Pandemic would be felicitated with Star - 2020 Online E-Citation Certificate
LONDON : Universal personalities of dedicated work in Covid-19 pandemic would be felicitated with Star - 2020 online e-citation certificate. In the global crisis of Covid-19 pandemic, civil society, local informal first-responders, civil society, the Diaspora, businesses, local governments, military, local and international non-governmental organizations all play a crucial role in a timely delivery of humanitarian aid. They are serving society and humanity through their matchless contribution in such a period of distress and agony. They even espouse the cause with synergy and innovative coordination. It is high time to appreciate their dedicated services and matchless contribution to society. This was informed by Shri Santosh Shukla, Supreme Court, Advocate (President, World Record Publishing Company, United Kingdom). Upon briefing he said that World Book of Records has been exploring great personalities, innovative creations, places of historical significance and organizations since its inception through authenticate certification process at transcontinental level. In association with World Record Publishing Company which is certified from Quality Certification Limited - London, it has started an initiative to honor and appreciate outstanding personalities as well their organizational work through Star - 2020 e-citation certification. With this initiative, people who are espousing the cause through matchless services to society and nation amid the Covid-19 Lockdown across the world are being provided with appreciation certificates. They all are significantly noticeable because they are fulfilling their duties abiding the laws of the nations and spreading the new hope and positivity among natives. It is worth mentioning that Star - 2020 edition would document all certified people and organizations in an online directory.
He further said that the management of World Record Publishing Company, United Kingdom would publish Star - 2020 online e-citation certificate directory and shoulder full responsibility of acknowledgment of good deeds at international level. The certification would be presented to such personalities digitally and later on bestowed that at the ceremony under gracious presence of esteemed guests when Covid-19 pandemic will get normalized. He emphasized that Star 2020 is not a world record document rather it is an e-citation certification.