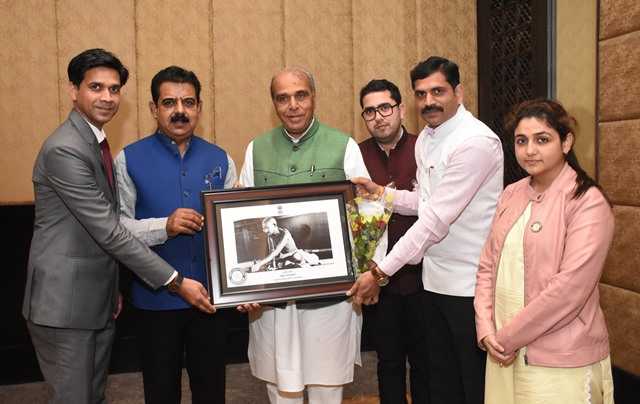 Members of Parliamentary Standing Committee officials for urban development studies visit Indore
Indore : The group of Parliamentarians from the Parliamentary Standing Committee, including 10 MPs and officials for urban development studies visited Indore. MP Shankar Lalwani received them with Chairman of the Parliamentary and Former Chief Minister and MP Jagdambika Pal-, Former Chief Minister and MP Digvijay Singh, MP Mr. Ramcharan Bohra , MP Kalyan Banerjee , MP Saeed Imtiajh Jalil , MP Hussein Masoody , MP Ahmed Hassan , MP Sunil Kumar, MP Abdul Majid, MP S. P. Baghel, Ministry chief secretary Sanjay Dube, including live, bless IAS, Municipal Commissioner Mr Singh, was attended by several officials, including IAS.
On the occasion, officials of World Book of Records and South Asian Chamber of Commerce and Industry felicitated them and presented framed photographs of Mahatma Gandhi as token of honor. Mr. Shankar Lalwani (MP, Indore Lok Sabha ) was given thanked for courtesy.