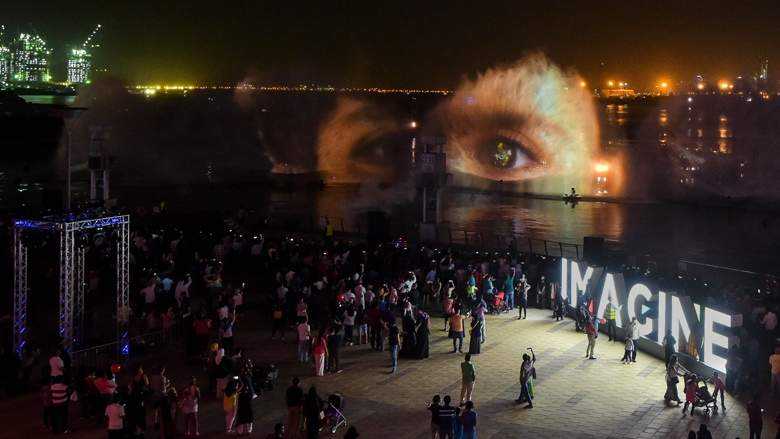 Intercontinental Dubai Festival city Dubai hosted World's largest permanent projection mapping
Intercontinental Dubai Festival city Dubai hosted World's largest permanent projection mapping
InterContinental Dubai Festival City has hosted the world's largest permanent projection mapping, as part of the brand-new and multi-sensory Imagine show, 'A Child's Dream'.
The projection on the hotel is five times bigger than the world's largest IMAX screen and is the world's largest permanent projection surface.
The show also contains Panasonic HD video projectors creating over 1.4m lumens of light, six giant aqua screens creating majestic liquid walls spanning over 1,271 m2, 30 illuminated fountains up to 50m in height, and nine high-powered laser systems 248m of milliwatts of laser energy.
The new IMAGINE story, 'A Child's Dream', is all about a little boy's dreams. It is a magical journey through the child's imagination via airplanes, mystical whales, treehouses and dancing robots coming to life in a spectrum of colors.
This is the second world record attained by the Imagine show, the first being the largest water screen projection in the world at its launch in December.