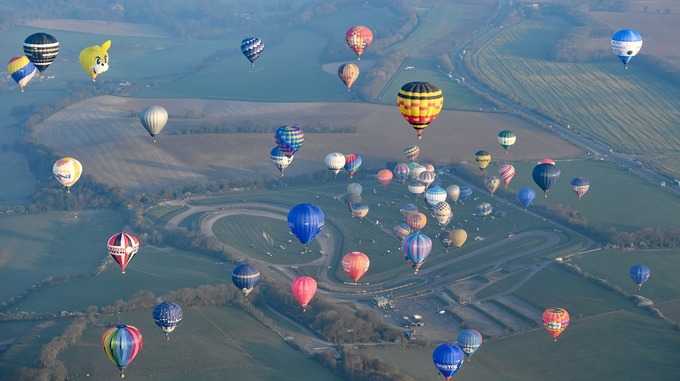 Hot air balloons set off across English Channel in world record attempt
A fleet of hot air balloons has set off across the English Channel in a bit to set a new world record for the largest group crossing of hot air balloons between England and France.
The skies above Dover were filled with around 100 colourful balloons shortly after 6.10am, when the fleet began its journey across one of the world's busiest shipping lanes.
The mission was masterminded by Exclusive Ballooning, a hot air balloon marketing group, which set the previous record of 49 balloons in 2011, along with members of recruitment firm Datum RPO.