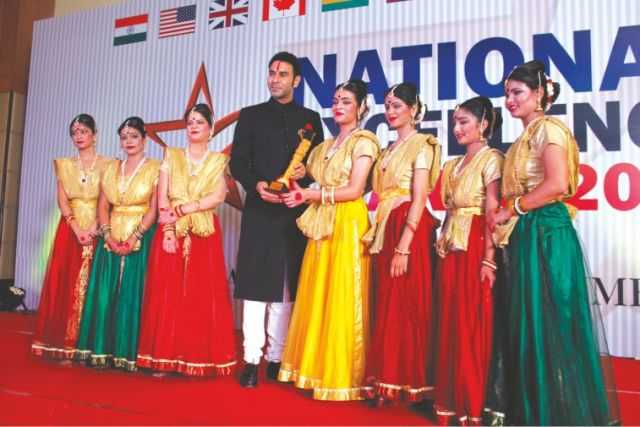 Corporate Cos and Individuals across the country will be honoured by prestigious Alma Nationa
NEW DELHI : One of the prestigious organizations working at global level, ALMA is going to organize National Excellence Awards on socio - economic development of the country with the collaboration with World Book of Records, London (UK). ALMA's prestigious National Excellence Awards-2018 ceremony would be held in December 2018 to honour and award those who performed well in their respective fields. This was informed by the director of ALMA Shri Santosh Shukla, Advocate. Shri Shukla further briefed that the ceremony of the awards would be graced by well-known personalities. There would be people across the country who would also felicitate by ALMA for Live Time Achievement Award as well other national and international awards. On this grand occasion, the whole event would be covered by Alma Today and Alma Times being media partners. There would be More than 1000 participants from various parts of the country to mark the event. National Excellence Awards (NEA) has constituted three members jury panel as expertise to select finalists of all categories. The jury panel has right to decide and finalize candidates for Awards and Honour. The decision of the Jury Panel would be ultimate and binding in all grounds.
Shri Shukla shed light on selection criteria of National Excellence Awards as that in Individual Category, Interested individual could send entry that must be attached with a biographical profile, field of Specification, Achievement, Honours, Awards and Xerox of Media Coverage. Third party nomination for proposed eligible candidate could be sent with full details. He said those interested could nominated themselves and get an opportunity to recognized. For details, interested people could contact as info@alma.in.