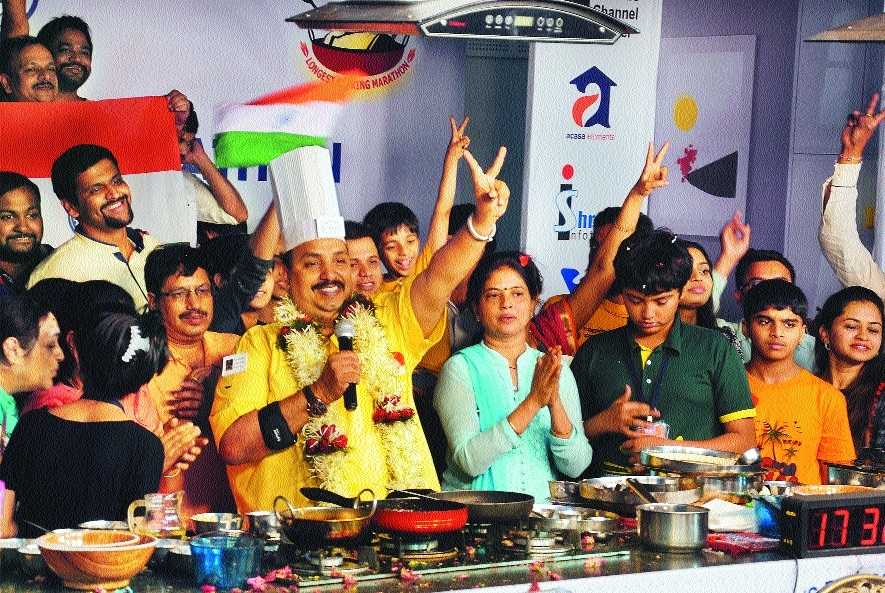 Chef cooks for 52 hrs, 'breaks' world record
Chef Vishnu Manohar has broken the world record for the longest stretch of cooking, by clocking 52 hours of continuous cooking time in Nagpur, Maharashtra (India).
Manohar started his marathon cooking at 8 am on April 21 and broke the record at 1:30 am on April 23. The event, organized by social organization Maitree Pariwar, was held at the Institution of Engineers auditorium, with a team of 60 observers monitoring the performance. Manohar prepared over 750 dishes. He used eight stoves at a time and was assisted by 15 persons to prepare the material for the recipes.