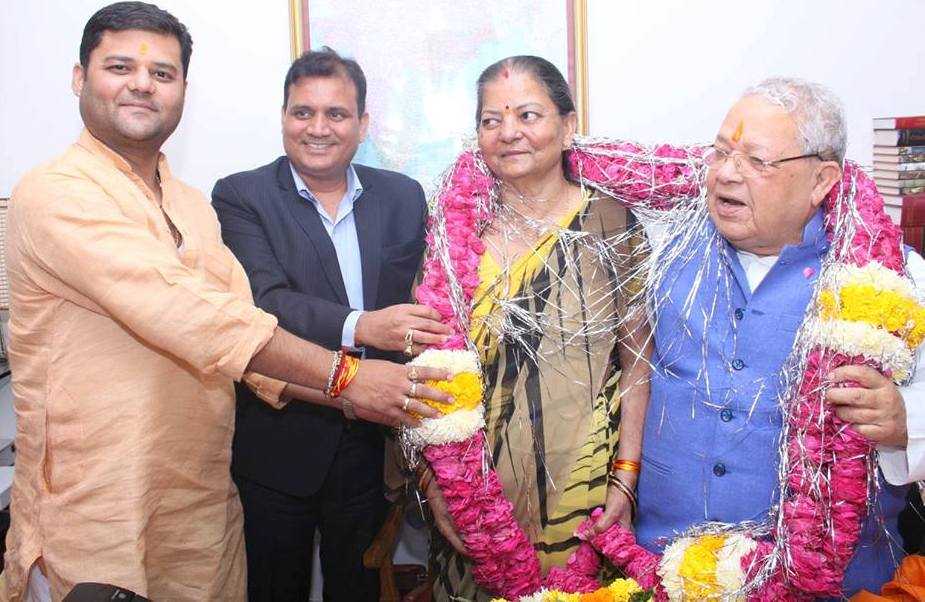 Alma Family congratulates Shri Kalraj Mishra on being appointed as Himachal Pradesh Governor
New Delhi : Senior BJP leader Shri Kalraj Mishra was Monday appointed as the Governor of Himachal Pradesh, replacing Shri Acharya Devvrat, who has been transferred and appointed as the Governor of Gujarat. A Rashtrapati Bhavan press communique said the appointments of Shri Mishra and Shri Devvrat will come into effect from the dates they assume charge of their respective offices.
Shri Mishra, 78, had resigned from the Narendra Modi-led government as Minister for Micro, Small and Medium Enterprises in 2017 after he crossed the age of 75, the BJP's unofficial age limit for holding an elected post. The Uttar Pradesh leader did not contest the last Lok Sabha election.
Significantly, In 1955, since childhood he became swyamsewak of RSS & Shri Mishra became RSS purnkalik pracharak in 1963. Shri Mishra, renowned Sangh pracharak, was the first elected National President of Bharatiya Janata Yuva Morcha.He was three term member of Rajya Sabha 1978, 2001 and 2006. He joined politics and held many party positions at state and national level. He was a Cabinet Minister in Government of Uttar Pradesh holding the portfolios of Public Works, Medical Education and Tourism during March 1997 – August 2000 period. Shri Mishra started a campaign where in all state highways would be made crater free. He played an important role in the formation of Uttarakhand. By his efforts and organisational capability he was able to make a good & competent organisation. First time ever Shri Mishra contested Vidhan Sabha election in 2012 as a BJP candidate from Lucknow East assembly constituency and won the seat for BJP. He initiated many developmental projects. In 2014 Mishra became MP from Deoria constituency & later appointed as Cabinet Minister in the Modi government. He was the Minister of Micro, Small and Medium Enterprises from 26 May 2014 to 2nd of September 2017
Shri Kalraj Mishra has been patron of Alma Family and motivated it since its inception, His elderly guidance made the journey of Alma successful to support the cause of betterment of society.
On this occasion he was congratulated …………………………….